This blend of the Feteasca Neagra – Tempranillo grape varieties is produced by a single winery in the world – Fautor in Moldova, as Feteasca Neagră is not cultivated where Temranillo is original, and in Moldova and in our region there are no Tempranillo vineyards, except a nearby plantation in the Romanovca village, the Leova region. Therefore, when you serve the Feteasca Neagra – Tempranillo, 2016, there is a feeling of getting a unique product.
Bold idea
Let me remind you that this great opportunity came for the consumers because of the bold idea of Ruxanda Lipcan (marketing director and member of the Fautor family business) to bring two Spanish varieties to Moldova – white Albarino and red Tempranillo and successful implementation of this project by the Fautor team.
In 2012, the Feteasca Neagră vineyards were planted on 3 hectares and 3 hectares of Tempranillo. The first Feteasca Neagră wine was used in a blend of *310 Altitudine Cabernet Sauvignon – Feteasca Neagră, 2016. And the Tempranillo grapes produced the mono-blend wine – Tempranillo, 2015.
Unequal marriage
In wine, these two varieties met unequally: Feteasca Neagră occupies 54% of it, and Tempranillo – 46%. According to production manager Tatiana Croitoru, winemakers are of the opinion that the wine would be the most interesting in this report and this was preceded by a long and very interesting process. The manufacturer intends to keep this wine in his portfolio.
The "trick" that Fautor company's specialists always uses more than one grape processing method.
We use different yeast, different fermentation temperature regimes to get more flavors in the future," says Tatiana Croitoru. – For red wines, malolactic fermentation is always done so that the wine becomes soft on palates. Both wines were matured separately in oak barrels. Each wine was poured into barrels of varying degrees of roasting – four types of French oak barrels and one American were involved. Thus, the wine is enriched with new flavors and tastes. "
Better decanted!
I strongly recommend Aurore Feteasca Negră -Tempranillo, 2016 to be decanted (if there is no decanter, use a cup). I did not do it for the first time and I had to wait more than an hour until the wine poured into a glass began to reveal its secrets gradually. At the beginning, this mixture manifested itself as a Feteasca Neagră variety. Therefore, in order not to guess where Tempranillo was hidden, it is better to pour wine immediately.
And Tatiana Croitoru remarked that the palette of odors suggests that apparently the Feteasca Neagră wants to tame the character of Tempranillo, but it makes it elegant. Grape varieties of wine often behave like humans.
What do we have in the glass?
Wine color – dark ruby. First nose – black ripped forest berry. Black rowan, dried cherries, blackberries, violets, dried tomatoes, black pepper, strawberries, tobacco leaves, tree gum, cloves and vanilla are gradually revealing. They are expressed in different intensities.
Aurore Feteasca Neagră -Tempranillo, 2016 has a fairly light body (despite the 13.5% alcohol content), which was offered by the features of the Feteasca Neagră and Tempranillo grapes. Therefore, if you want a heavy wine, then it is not him. Pleasant delicate tannins and low acidity (in red wine is a plus) are not aggressive. At first, the wine is slightly astringent in taste, but while it is saturated with oxygen, it passes. In a well-expressed taste, the cherries and dried tobacco leaves are interestingly combined.
Why is the series called Aurore?
The name of the series Aurore in translation means " northern lights". We were inspired by this natural phenomenon, which is unique and at the same time can be of different colors and shapes as well as every wine in this series. They should be tried and appreciated"- explained marketing director Ruxanda Lipcan.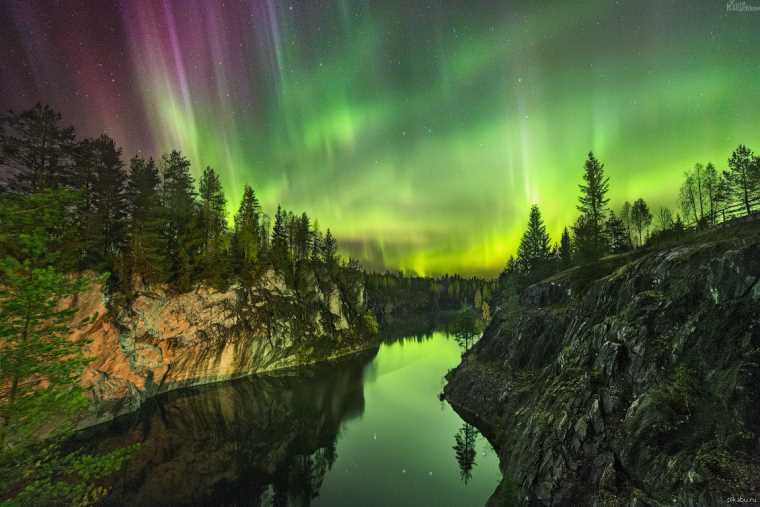 One of his performances in Serghei Malinin's photo.
This wine is associated with a dance in which all attention is focused on the woman.
You can read more about the wines in the series Aurore – Aurore Feteasca Regală, 2017, Aurore Albariño – Sauvignon Blanc, 2017, Aurore Rara Neagră, 2016.