Wines from the Fetasca Regala grape variety are usually very delicate, drinkable. This variety guarantees the success of the winemaker, because the grapes belong to the group of semi-aromatic varieties with a fine note of nutmeg. But the winemakers from Fautor have again amazed us, demonstrating that you can create something special, even if you deviate from the "standard" scheme of obtaining such wines. They got a different wine, an order of magnitude higher in complexity and the impression it makes. This is Aurore Feteasca Regală, 2017.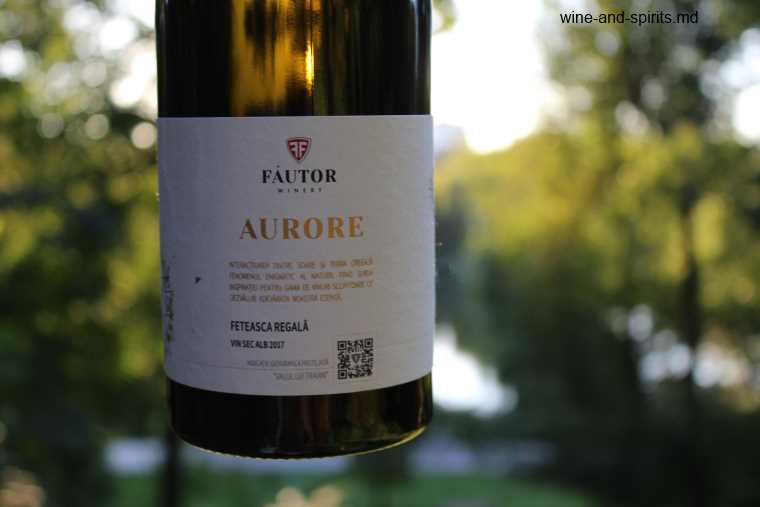 A few words about this grape variety
The variety Feteasca Regala is a result of the natural crossing of the varieties Feteasca Alba and Grasa de Cotnari. He was identified in Romania, in 1920, in the Danesh commune. And in 1928, at the National Wine and Fruit Exhibition in Bucharest, this variety was presented under the name Feteasca Regala because it left a strong impression with the wines obtained from it, which are characterized by a pleasant aroma and a fairly high acidity. The variety is considered regional because it grows in Romania, Moldova, Hungary and Austria.
Why is the series called Aurore?
The name of the series Aurore in translation means " northern lights". We were inspired by this natural phenomenon, which is unique and at the same time can be of different colors and shapes as well as every wine in this series. They should be tried and appreciated"- explained marketing director Ruxanda Lipcan.
Photo – Sergey Malinin.
What did they get?
Aurore Feteasca Regala has a pale straw color with a greenish shade. Luxury in the glass. Even without knowing about the technology, it is felt that winemakers have worked well with this variety. The bouquet reveals aromas of roses and wild flowers, honey, orange peel, light tones of noble oak. Floral shades then go away, there are remaining notes of lime, jam of white berries and woody notes.
The wine is very velvety, with a pleasant refreshing acidity. It envelops the mouth, making the taste full. Aurore Feteasca Regala 2017, is well structured, and although for a white wine, the alcohol 13.5% is quite high, it does not feel. The taste is lively, it contains light candy and orange peel, which are repeated in a long aftertaste. The taste is lively, featuring fresh notes of candy and orange peel, which are repeated in a long aftertaste.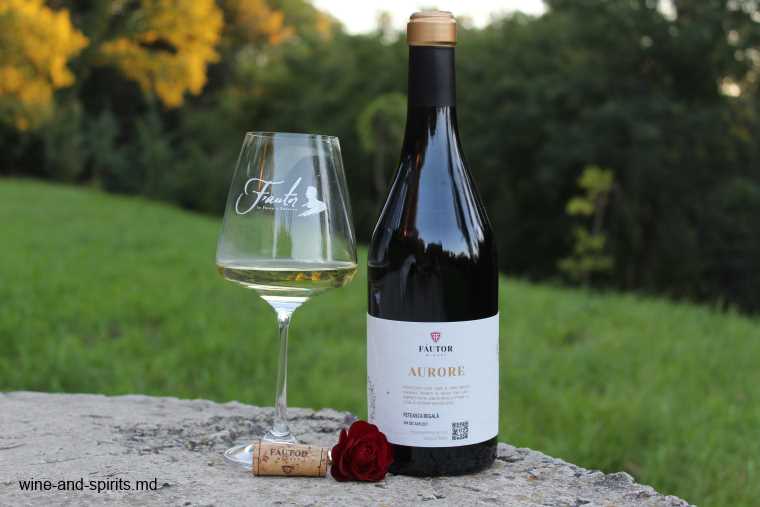 From the winemaker's secrets
Fautor has its own Feteasca Regala vineyard, it occupies 3 hectares in the region of Valul lui Traian. For this wine was used the second harvest, because first was used for the blend Chardonnay – Feteasca Regală, 2016 *310 Altitudine.
The wine was made from two batches of wine materials obtained by different technologies, – says production director Tatiana Croitoru. – One batch was subjected to maceration at low temperature. Second batch – without maceration. After the clarification of the wort, the first batch was fermented in old French oak barrels, in a room with temperature control. The second – in stainless steel tanks with temperature control. Different races of yeast were used for fermentation, and the temperature of fermentation was different. In blend, these two batches were taken in different proportions to get harmonious wine in aroma, taste and aftertaste."
The first awards
Aurore Feteasca Regală, 2017 IGP Valul lui Traian along with two other wines from Fautor was first sent to an international tasting competition in South Africa-Michelangelo Award Winning Wines, where it won the gold medal. From the same series, Aurore Rara Neagră, 2016 won a silver medal, and Negre, 2016 – a gold medal. These wines will be exported to South Africa, as well as to the European market where Fautor's wines are sold – to France, Portugal, Holland, Germany, where there are wine experts.
Feteasca Regala – The Royal Feteasca I associate with our Prima Donna Maria Biesu.